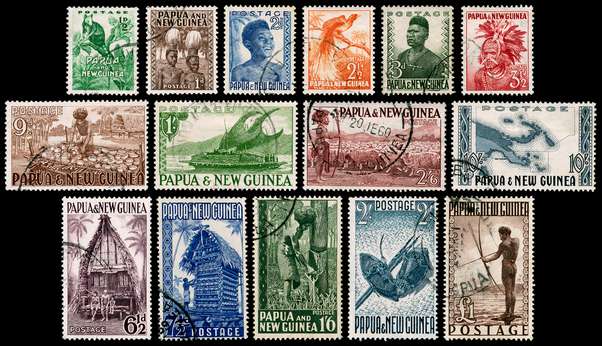 Stamp Catalogue - Papua New Guinea Stamp
Papua New Guinea achieved independence on 16 September 1975. The 1977 national elections confirmed Michael Somare as Prime Minister at the head of a coalition led by the Pangu Party. However, his government lost a vote of confidence in 1980 and was replaced by a new cabinet headed by Sir Julius Chan as prime minister. The 1982 elections increased Pangu's plurality, and parliament again chose Somare as prime minister.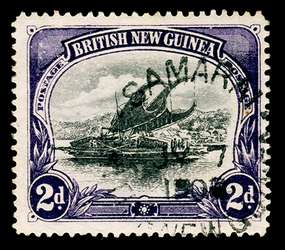 1901 2p violet Lakatoi
In November 1985, the Somare government lost another vote of no confidence, and the parliamentary majority elected Paias Wingti, at the head of a five-party coalition, as prime minister. A coalition, headed by Wingti, was victorious in very close elections in July 1987. In July 1988, a no-confidence vote toppled Wingti and brought to power Rabbie Namaliu, who a few weeks earlier had replaced Somare as leader of the Pangu Party.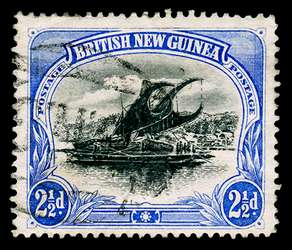 1901 2-1/2p ultramarine Lakatoi
Such reversals of fortune and a revolving-door succession of prime ministers continue to characterize Papua New Guinea's national politics. A plethora of political parties, coalition governments, shifting party loyalties and motions of no confidence in the leadership all lend an air of instability to political proceedings.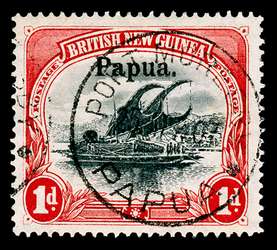 1906 1p carmine and black Lakatoi Overprinted
A nine-year secessionist revolt on the island of Bougainville claimed some 20.000 lives. The rebellion began in early 1989, active hostilities ended with a truce in October 1997 and a permanent ceasefire was signed in April 1998. A peace agreement between the Government and ex-combatants was signed in August 2001. A regional peace-monitoring force and a UN observer mission monitor the government and provincial leaders who have established an interim administration and are working toward complete surrender of weapons, the election of a provincial government and an eventual referendum on independence.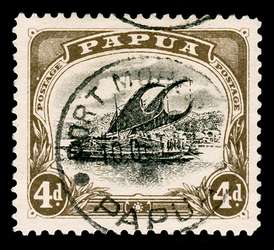 Perf 11, 1910 4p black brown and black Lakatoi
Capital : Port Moresby
Government : monarchy
Area : 462.840 km²
Population : 5.670.544 (July 2006)
Currency : Kina (100 Toea)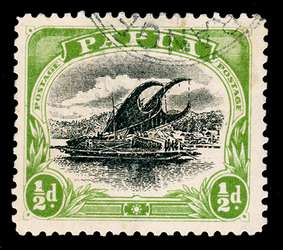 1910 1/2p yellow green and black Lakatoi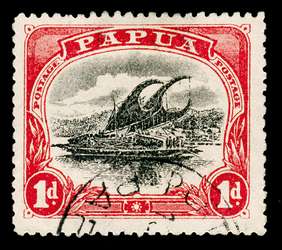 1910 1p carmine and black Lakatoi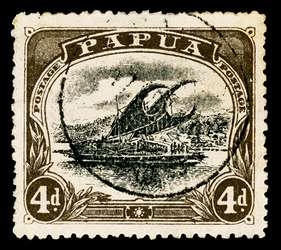 1910 4p black brown and black Lakatoi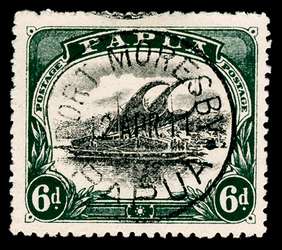 1910 6p dark green and black Lakatoi