Stamps Price 2009
Price of stamps to rise again in 2009
The cost of a first class stamp will rise by 3p to 39p in April next year, while a second class stamp will cost 30p, also up by 3p. The rise, at over twice the rate of inflation, has infuriated consumer groups. They are incensed that this will be the fourth year running that the price of stamps has been lifted by more than the inflation rate. Over the past 6 years, the price of stamps has risen by 40%.
The 2009 price hike averages at 9.2%, while inflation, as measured by the Consumer Price Index (CPI), is running only at 4.1% (and will be even lower next year). Groups representing the elderly feel particularly singled out as postage is a flat charge and represents a greater proportion of their disposable income. Senior citizens also use the Royal Mail proportionately more than younger people, who are more likely to use mobile texting and email.

Meanwhile Royal Mail are saying that on average, each piece of mail loses them 6p, contributing to a whopping £189 million loss on their postal business last year. Pressure groups have countered by saying that consumers should not have to pay for the Royal Mail's gross inefficiencies.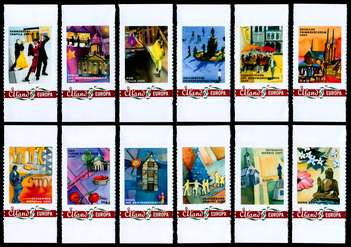 Stamps Price 2009