World Stamps Pictures - China Stamp - Giant Pandas
Hong Kong recently issued a set of stamps featuring a pair of Giant Panda cubs. The promotional material reads: "Le Le and Ying Ying, a pair of giant panda cubs, arrived in Hong Kong in 2007 as a gift from the Central Government in celebration of the 10th anniversary of the establishment of the Hong Kong Special Administrative Region. To mark the first anniversary of their public debut on 1st July 2007, Hongkong Post has issued stamps depicting the natural charm of the adorable pair.

China Stamp - Giant Pandas
The vivaciiy of the chubby and carefree cubs stands out in their pictures, which appear in heart ($1.40), leaf ($2.40), panda head ($3) and flower ($5) shapes in this set of four stamps. Similar miniature patterns in pastel colour dotted around their pictures add to the delightful mood.
Warmly welcomed by the local community, the national treasures came to Hong Kong at the age of almost two from the China Conservation and Research Centre for the Giant Panda at the Wolong National Nature Reserve in Sichuan Province. Back then, they both weighed around 60 kg and measured 102 cm in length. Though the same age and of similar physique, Le Le, the male, and Ying Ying, the female, have different characteristics and personalities. With more rounded eye catches and smooth and shiny fur, Le Le is playful and gentle. Distinguished by her more elongated eye patches, Ying Ying is quiet but inquisitive.

The giant panda is an endangered species. The solitary animal can grow up to 180 cm in length and heaviest up to 181.5 kg in weight during adulthood. A slow breeder and picky eater, the wild giant panda is now only found in Sichuan, Gansu and Shaanxi, the three main giant panda distribution areas in China. Bamboo is the staple food for the black and white panda, making up 99% of its diet."

Article source:
http://www.philatelicdatabase.com/topicals-thematics/stamps-of-hong-kong-china-panda-issue-july-1st-2008/

Stamp collectors are called "philatelists", and China has one-third of the world's population of philatelists (take that, rest of the world!). It makes China has many kind of stamps. Here are another China stamps.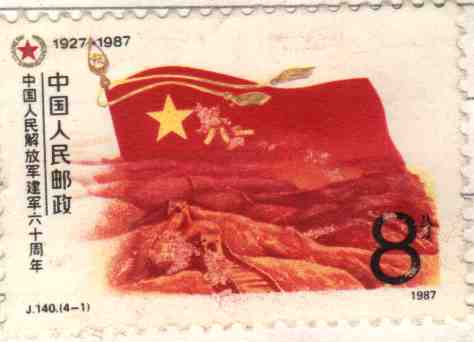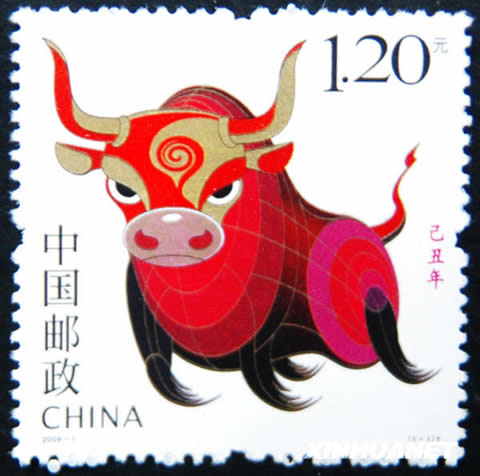 World Stamps Pictures - China Stamp