Food Stamp Qualification




You must meet certain income qualifications to receive Food Stamps:



GROSS INCOME TEST



Gross Income is all income from any source that isn't exempt. Your Eligibility Worker will explain the exemptions to you. This chart shows the maximum gross income per month allowed for a household of a given size.





| | |
| --- | --- |
| Number of People in Household | Maximum Gross Income Allowed |
| 1 | $1,174 |
| 2 | $1,579 |
| 3 | $1,984 |
| 4 | $2,389 |
| 5 | $2,794 |
| 6 | $3,200 |
| 7 | $3,605 |
| 8 | $4,010 |
| 9 | $4,416 |
| 10 | $4,822 |
| each person over 10 | +$406 |
ADJUSTED NET INCOME TEST
After you show that you don't exceed the allowable Gross Income, your Eligibility Worker will determine your adjusted Net Income. This is done by subtracting certain work expenses, unearned income, and other allowable deductions from your monthly Gross. There are other factors that are considered if anyone in your household is 60+ years old or disabled. Your Eligibility Worker will explain them to you. The result of the subtraction is your Adjusted Net Income, and it's used to determine the dollar value of the Food Stamps you can get each month.
PROPERTY
Property that is considered when you apply for Food Stamps includes:
* cash on hand or in a bank account
* savings bonds
* stock
The total value of the property cannot exceed $2,000 for a household, but if the household includes someone who is age 60 or older or disabled, the limit is $3,000.
NOTE:
With the implementation of Modified Categorical Eligibility (MCE), applicant households with children under 18 who would otherwise be eligible for FS, except for excess resources, and who have received Publication 275, a Family Planning brochure, now qualify to receive FS benefits.
There are several exemption, deductions, and exclusions for property, so be sure to ask your Eligibility Worker if you have any questions.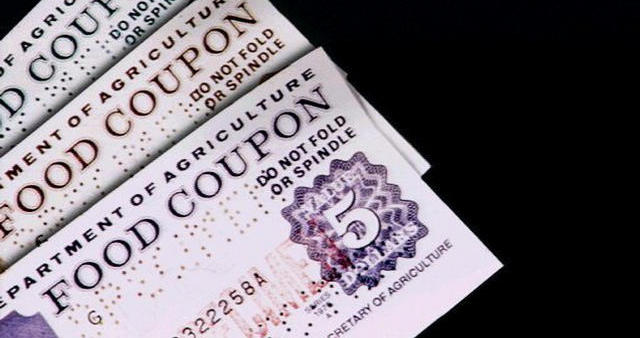 CITIZENSHIP AND RESIDENCY
Only U.S. citizens and legal residents may get Food Stamps. This means that:
If there are citizens, legal residents, and non-legal residents living, shopping, and preparing food together in your household, only the citizens and legal residents may receive Food Stamps. To determine eligibility, ALL household income, including that for the non-legal residents, will be considered, but the income will be prorated by the number of eligible people in the home.
If you are a non-legal resident with a citizen or legal resident child, you may apply for your children, but only the citizen/s and legal resident/s in the household may get Food Stamps.
Food Stamp Qualification